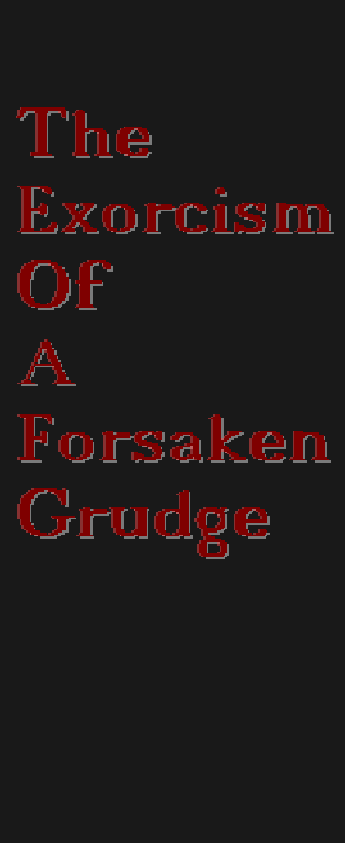 The Exorcism of a forsaken Grudge
Note
This is a student project made in an incredibly short amount of time. Our main intent to post this project on itch.io is to make a record of our projects. These projects tend to include ideas that we consider to be interesting. We hope you'll find this short creation interesting too.
Short Description

You are a Chinese exorcist tasked to banish a grudge lingering in an abandoned household.
There exists another world parallel to ours for the spirits. As an exorcist, you have the tools to interact with the other world to discover the secrets under the surface. Use your talisman to connect with the grudge and banish it.
Gameplay

Playtime: 5 minutes
Control: WASD to move, Use mouse to interact with the items.
Items:

Singing Bowl
Incense

Bronze Mirror

Talisman
Install instructions
Simply download the file and run the executable to play.
Download
Download
the_exorcism_of_a_forsaken_grudge.zip
17 MB